December (2022)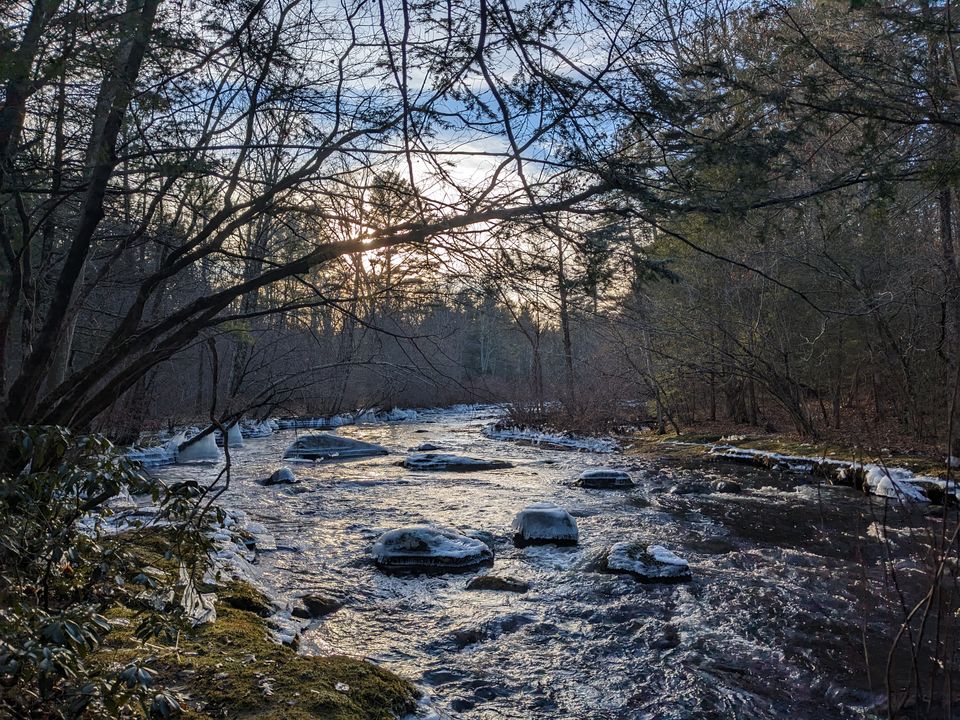 Hello!
It is neither the dawning of the age of Aquarius, nor the beginning of the season of Aquarius, both of which I vaguely assumed when I began writing this newsletter (five minutes ago). It is the dawning of the year 2023 of the Gregorian calendar, though it is not yet the dawning of the year of the Rabbit of the traditional Chinese calendar, both of which will remain true for many more minutes than five (unless time begins running backwards, sideways, or diagonally). As an Aquarian, I am allowed certain idiosyncrasies, one of which is not meshing well with authority figures, and that includes that all-oppressive dictator, Time!
In reviewing the past year, I have gathered together some of the most delightful vessels into which I deposited many minutes of the time that was allotted to me in 2022. I am only including books because they are the most capacious vessels I utilized in 2022 (if I estimate that each book can regularly hold on average 360 minutes, and only count individual episodes of television or standalone movies as "one vessel").
Here are the top time vessels of 2022:
Shuggie Bain, Douglas Stuart. A bleak and awful story about poverty, despair, and alcoholism that somehow makes you mostly aware of love, loving, and care.
The Eye of the Heron, Ursula K. LeGuin. Not the most exciting LeGuin novel; a quiet study of a colonized planet, and display of LeGuin's burgeoning feminism.
Meridian, Alice Walker. It is a balm to read Alice Walker, to explore full, robust, and complex portrayals of Blackness, Black women, and movements for Black liberation through her wisdom and rage.
Ceremony, Leslie Marmon Silko. I wrote about Ceremony here.
The Silent Cry, Kenzaburo Oe. A strange and haunting story of two brothers returning to their family's ancestral home in Japan, following the Japanese occupation of Korea. Reading this novel feels like being in a dirt hole below ground, peering through wooden slats as the story unfolds.  
Times Square Red, Times Square Blue, Samuel Delany. I enjoy Delany's critical writing as much as his fiction. A history of sex stores, gay movie theaters, and the loss of public private spaces in Times Square.
Sylvia Wynter: On Being Human as Praxis, Various, Edited by Katherine McKittrick. I have been working my way through these essays, inspired by and in conversation with Caribbean scholar, critic, and playwright Sylvia Wynter. A wonderful introduction to Wynter's thinking on race, gender, neurobiology, and how we are all meat machines carefully trained by the pleasure-reward centers of our brains to be Western Man.
Counternarratives, John Keene. Wrote about, sort of, here.
Bloodchild, Octavia Butler. A collection worth returning to ever year, or every month. Octavia Butler says that she usually struggled to write short stories (they kept wanting to turn into novels). Many of her stories grapple with similar questions as her longer works (coercion, survival through sacrifice, the boundaries of agency and autonomy), whittled down to their bright hot cores. A masterclass in form.
An interesting question is whether, when re-reading a book, you are making an additional deposit of time, or a withdrawal against your initial deposit. I think it might be both. When I re-read a book, I am paying it attention to the book anew, but the book is also prompting a recollection of the thoughts, feelings, sensations, and ideas I experienced on the first (or prior) readings. Maybe it is a true net-zero, carbon neutral phenomenon.
As a bonus category this month, for those in search of time-expansion, I offer the following musical experiences:
Until next time,
Endria
PS. Some of my own favorite essays and stories from 2022 (in which I really break the 3-links rule):
>>  Love and Affection, Black Warrior Review
>> Story of the Butterflies, Bay Nature
>> Every Atom Belonging to Me As Good Belongs to You, Nightmare
>> Life in the City, Solarpunk